Yes, you can. 😌
Whether you want to switch between a monthly and annual subscription, downgrade your account, or upgrade to a bigger plan due to an increase in your sessions , you can easily change your plan at any time.
You can upgrade or downgrade your account either by contacting us or from your Sleeknote Dashboard.

Here's how:
Log in to your Sleeknote account.
Go to the "Pricing" page.
Choose a new plan that better suits your needs, click "Choose This Plan," and complete your payment.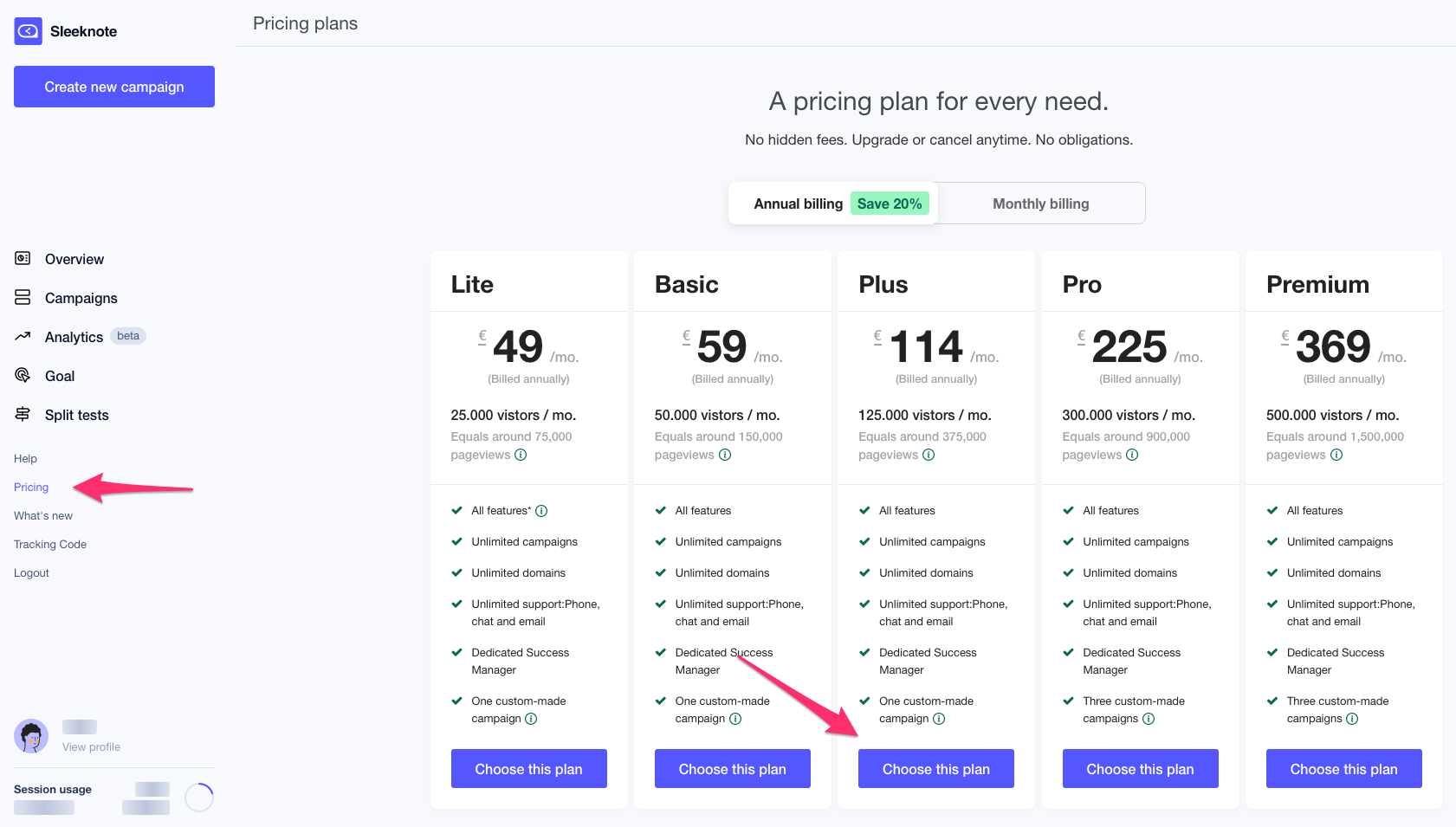 🚨 Important: When you switch to a new plan, your changes will be applied immediately and your current sessions won't be transferred.

If you're in doubt about which plan to choose or need help changing your plan, feel free to reach out to us at mail@sleeknote.com .
⚠️Important: If you reach the session limit included in your current pricing plan, we'll notify you via email, and upgrade you to a plan that better suits your needs.