You'll automatically get an email from us after making a payment. But you can also find and download all your invoices in your Sleeknote account.
Here's how:
1. Log in to your Sleeknote Dashboard.
2. Go to your "Profile" page from the left-hand menu.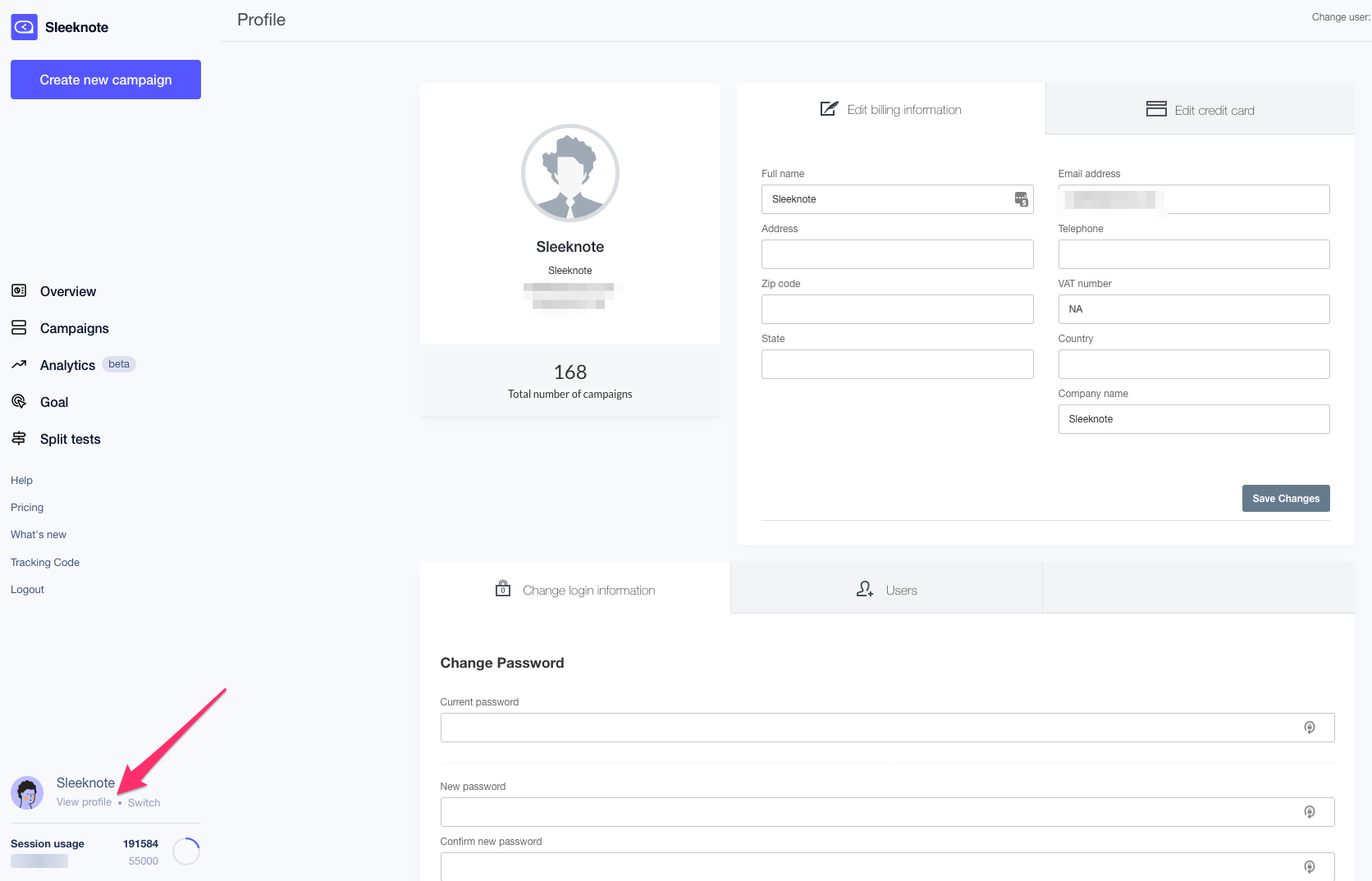 3. Scroll down to "Download Invoice" and choose a billing period from the dropdown menu (month or date based on your subscription type) and click "Show Invoice".

4. Now you can download the receipt or invoice belonging to that period on this page.
💭 Note: It's only from the main account invoices can be downloaded.