You'll automatically get an email from us after making a payment. But you can also find and download all your invoices in your Sleeknote account.
Here's how:
1. Log in to your Sleeknote Dashboard.
2. Go to your "Profile" page from the left-hand menu.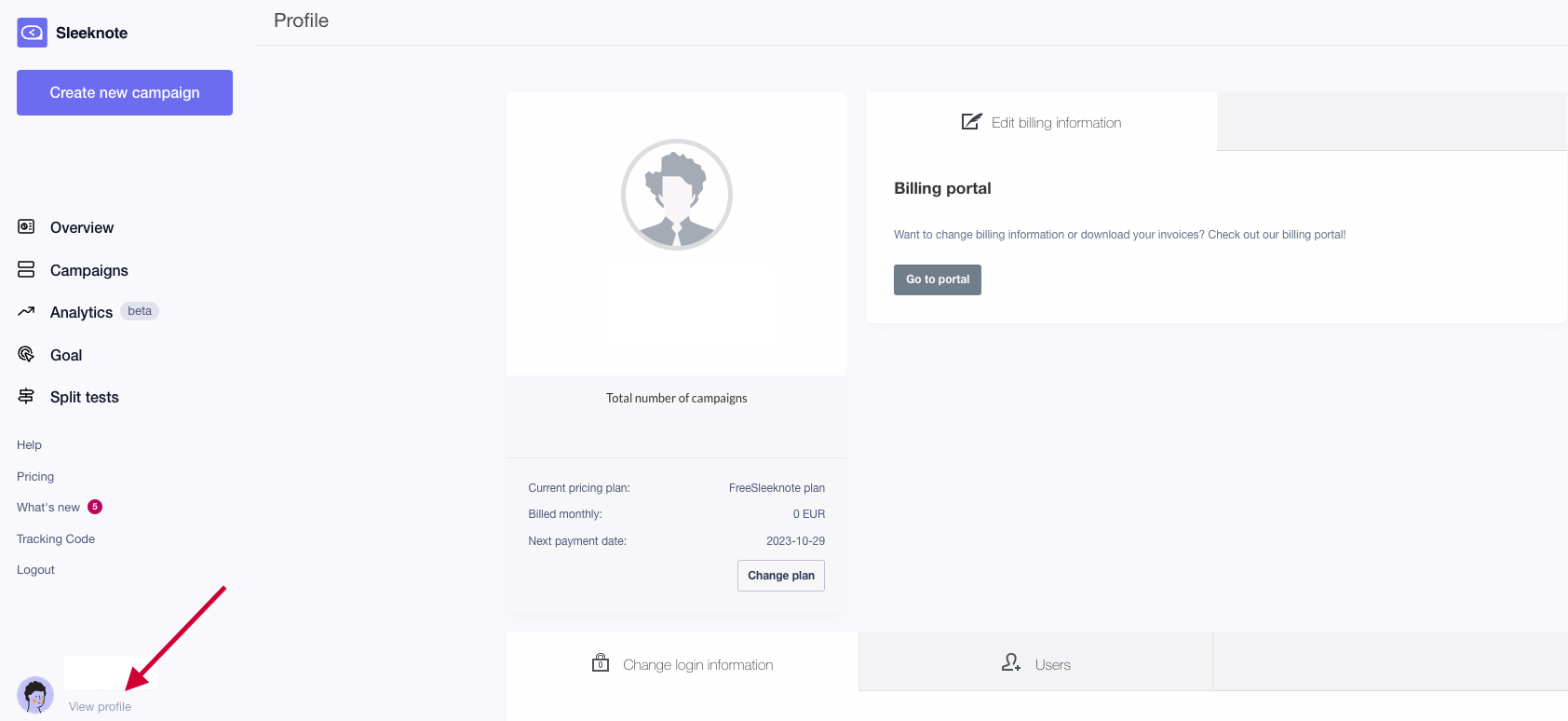 3. Click "Go to portal" and "Billing History".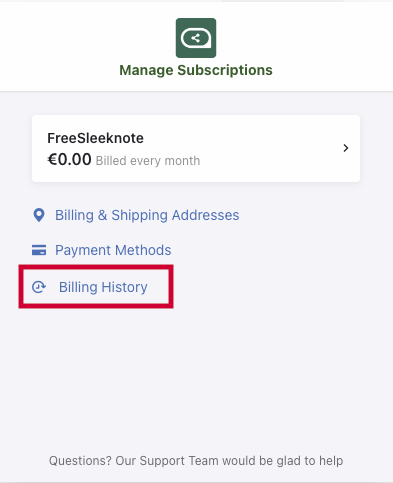 4. Now you can download your previous invoices.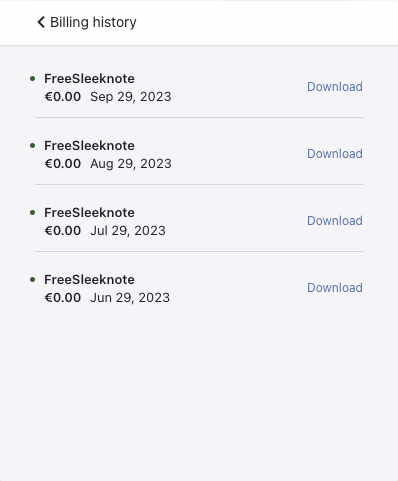 💭 Note: It's only from the main account invoices can be downloaded.