What is a lead?
A "lead" or a "conversion" is a visitor that completed the desired action in your campaign, depending on your campaign type.
For a Collect Email Addresses campaign, a lead simply means a new email signup.
For other types of campaigns, where an input field isn't needed, a conversion is a visitor who clicked on your call-to-action button(s).
If your campaign has no input fields or buttons (such as in a service announcement campaign), it won't have any lead data.
Where can I see my leads?
In your Sleeknote Dashboard, you can see the number of leads you got from individual campaigns, as well as the total number of leads you acquired through all your campaigns.
Visit the "Overview" tab to see a summary of your total leads. Use filters, such as product type and date range, to get more detailed lead insights.

On the "My Campaigns" tab, you can also see the number of leads you collected from each campaign:
How can I download my leads?
If you've set up an email service provider (ESP) integration with Sleeknote, we'll automatically send your new leads to your ESP.
If you're not using an ESP or haven't set up an integration yet, you can easily download your leads as a CSV file.
Here's how:
1. Visit "My Campaigns" and click "Download CSV" at the bottom of the page:
2. We start preparing your file when you see this message:
3. Visit "Profile" and your CSV file will shortly be ready to download: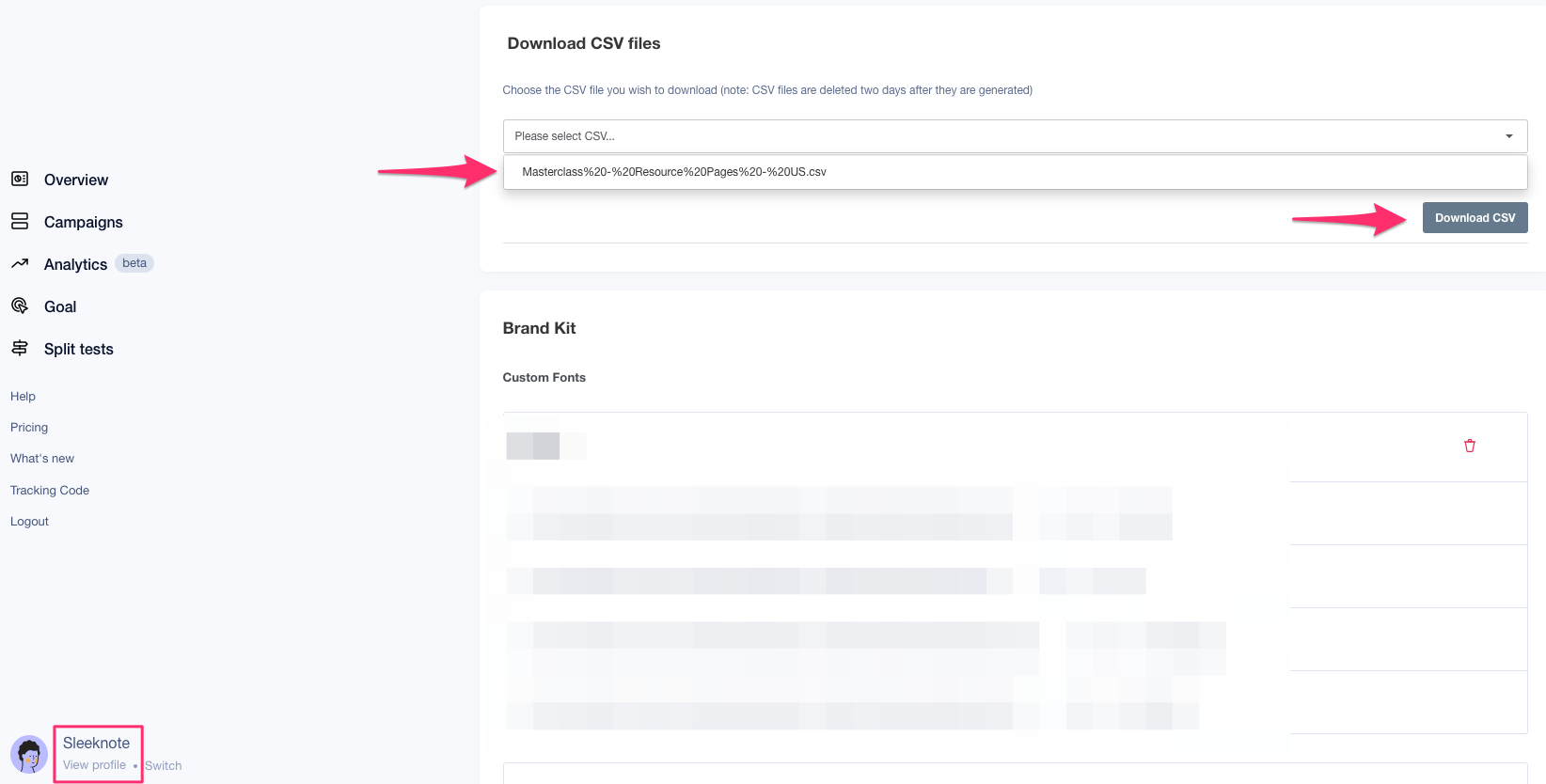 If you want to download the leads that you collected through a specific campaign, find the campaign in your list of campaigns, click the three dots (...) and press "Generate CSV File":
Your leads are now ready for download on your Profile page. 🤓
⚠️ Note: To comply with GDPR regulations, we'll only store your new leads for three months. Three months after the signup date, the lead information will be deleted from our servers.