What is the tracking code?
Your Sleeknote tracking code is a JavaScript snippet that collects and sends data to Sleeknote from your website.
The tracking code is what makes your Sleeknote campaigns work on your site. In other words, your campaigns won't show on your domain until you add the tracking code to your site.
Do I have multiple tracking codes?
The short answer: No.
When you sign up for a Sleeknote account, we automatically generate a unique tracking code for you. That tracking code is tied to your account. So, no matter how many domains or campaigns you have, you'll only use that tracking code. 😌
If you want to show campaigns on multiple domains, make sure to add the tracking code to all your domains.
Where can I find my tracking code?
Go to your Sleeknote Dashboard and visit the "Tracking Code" tab.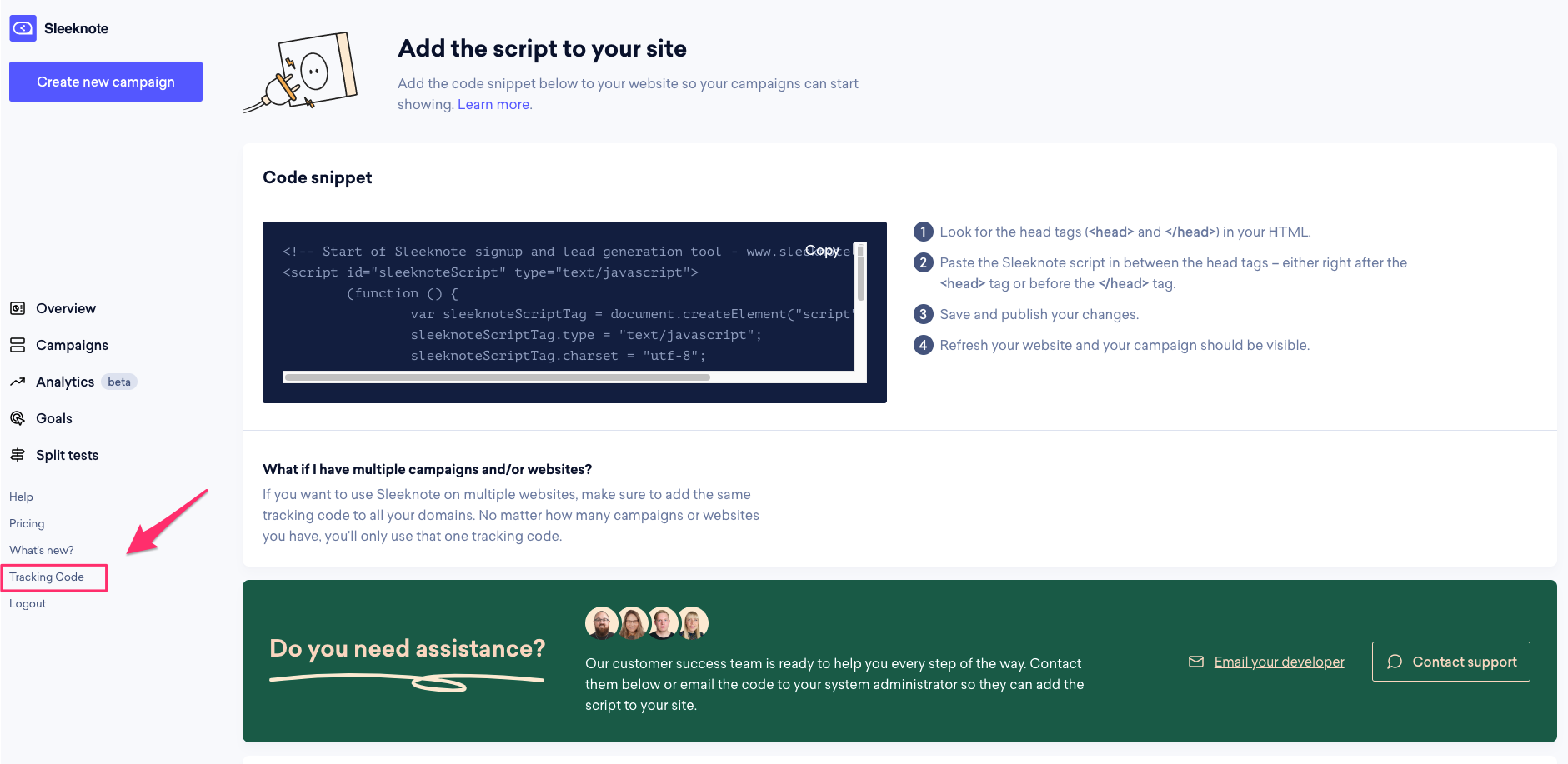 Here you'll find your unique tracking code that you can easily copy by using the "Copy" button.

Implementing your tracking code
Once you copied your Sleeknote script, you need to paste it into your site. (No worries, you only need to do this once. 😌)
There are different ways you can implement the code on your site, depending on your CMS or tag manager.
Implementation via CMS Platforms or Google Tag Manager
If you're using one of the CMS platforms below or Google Tag Manager, click the link to read how you can quickly add your tracking code:
Manual Implementation
If you're not using Google Tag Manager or an e-commerce platform, simply paste your tracking code into your website header before the closing </head> tag.