If you're using Mailchimp and want to mark your new signups as "opted-in" for GDPR, you can easily do this in the mapping step of your integration setup.

However, for this feature to work, you must also enable GDPR fields in your Mailchimp audience settings.

If you don't enable GDPR fields in Mailchimp, your integration will fail and your new signups can't be sent to your ESP.

Here's how you can enable GDPR fields in your Mailchimp account:
1. Log in to your Mailchimp account and click "Audience".

2. Click Audience Dashboard.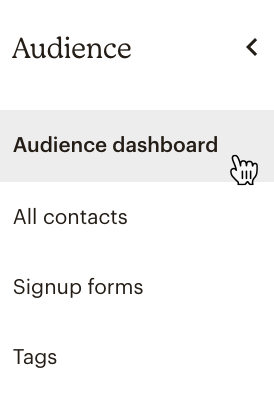 3. Click the "Settings" drop-down menu and choose "GDPR fields and settings".
4. Select the checkbox "Enable GDPR fields on signup forms," make any necessary changes, and save your GDPR settings.