To integrate Segment with your Sleeknote account, first, you need to locate your Segment Write Key.
Get Your Segment Write Key
1. Log in to your Segment account.
2. Select your source under "Connections" or create a new one.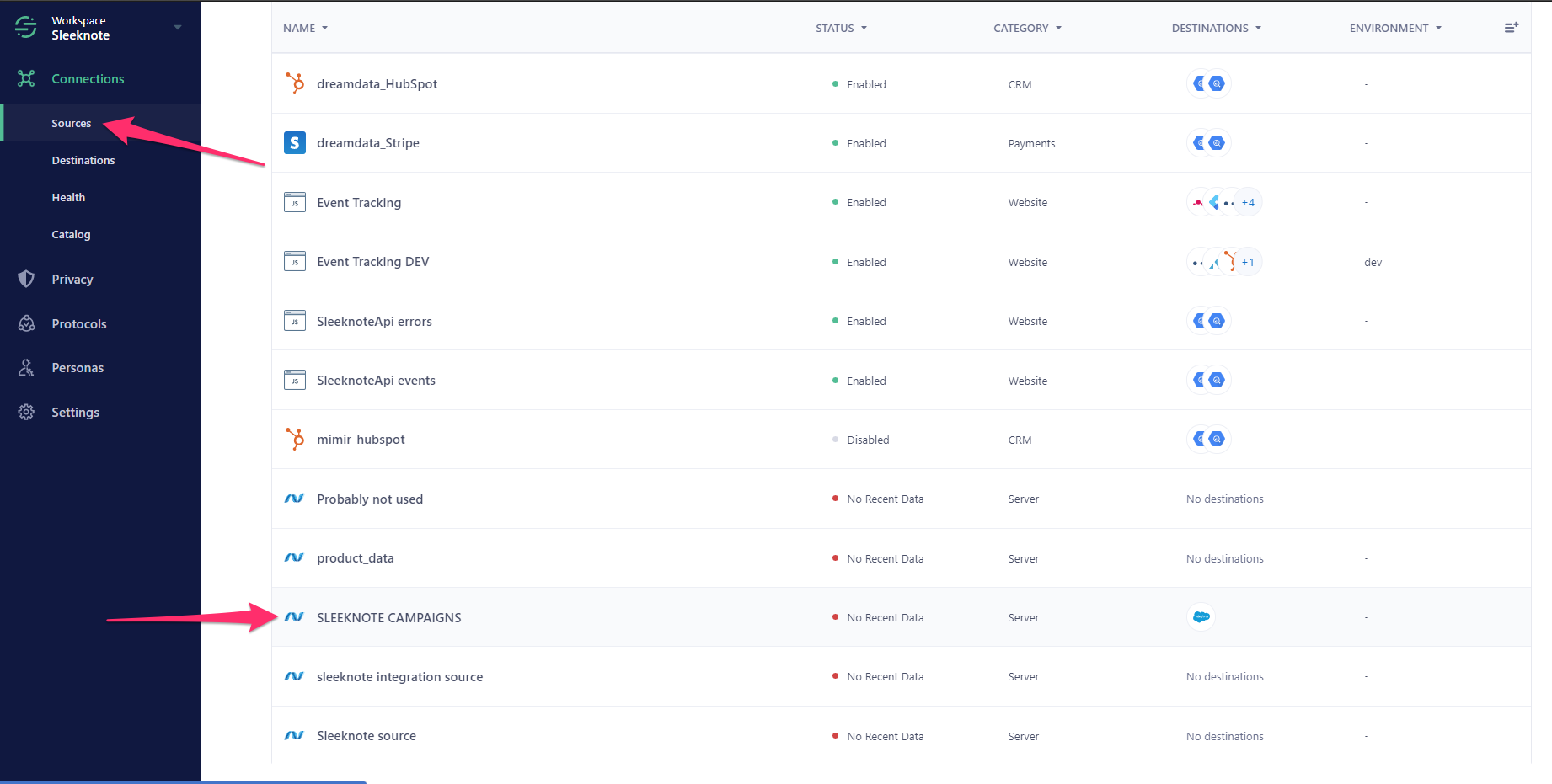 ⚠️Note: This must be a .net-type server.
3. Copy your Write Key.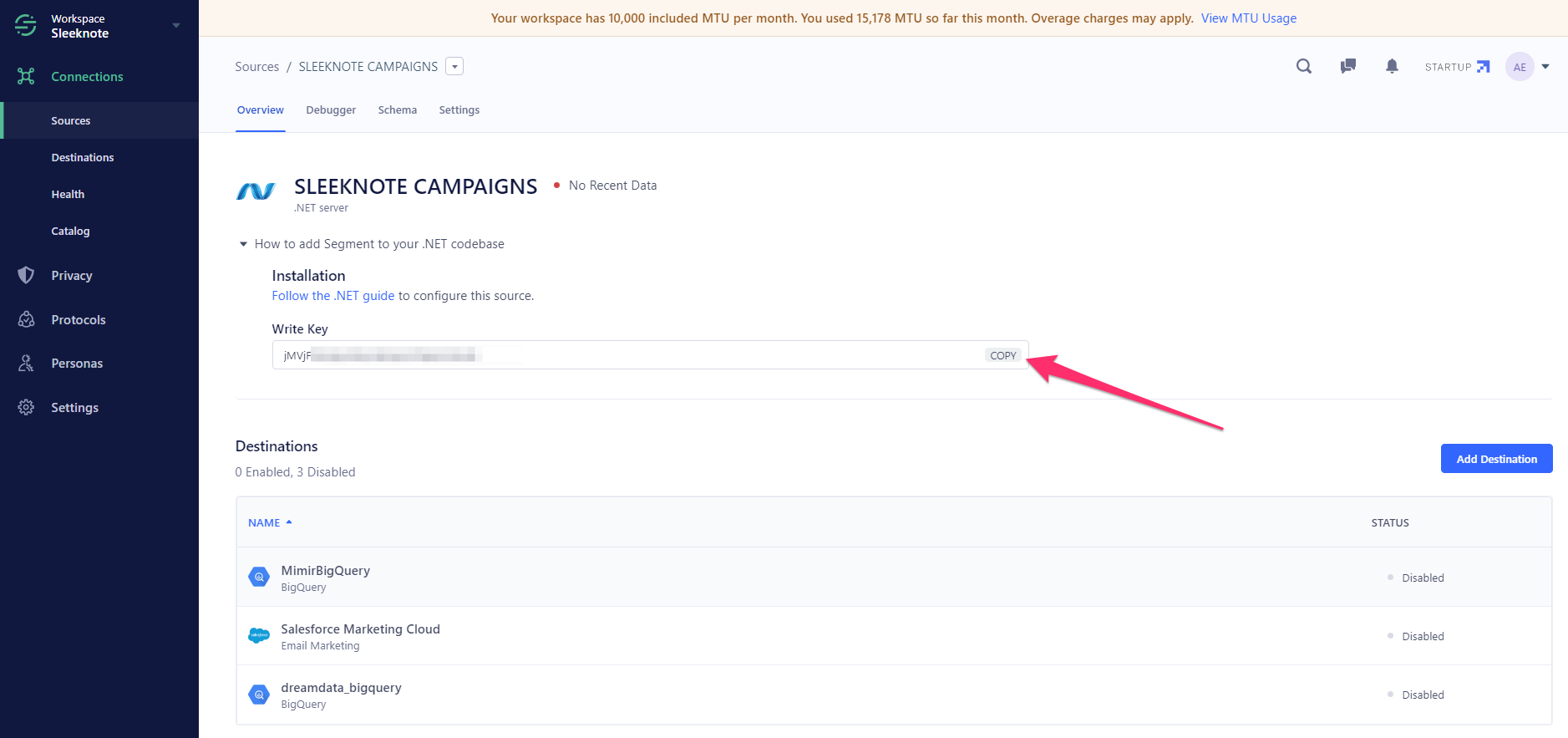 Insert Your Segment Write Key
1. Go to the Integrations step of your Campaign Builder, select Segment from the list of available integrations, and click "Continue".
2. Paste the Write Key you copied earlier and click "Authenticate".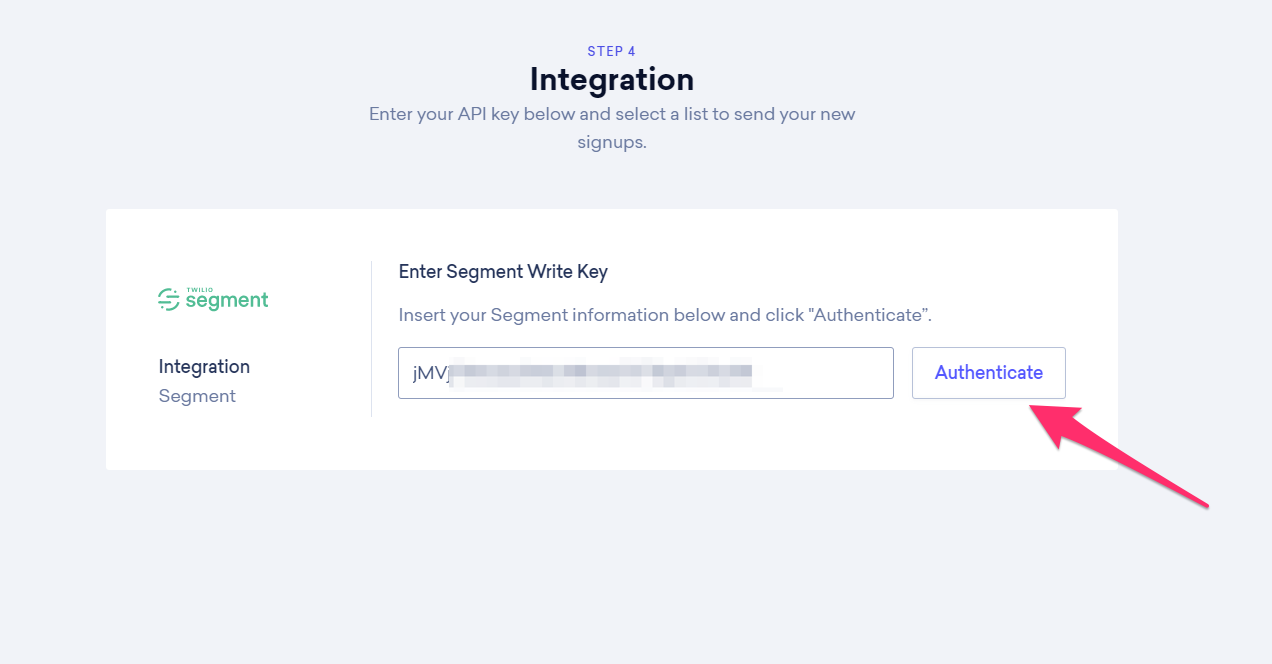 3. Type the name (key) of all the fields you want to send to Segment. This way, we can send this information to Segment, and Segment can forward that key to a destination of your choice.
Important: Make sure that you have a corresponding field in the destination too, such as in Mailchimp or HubSpot.

4. Click "Save Integration" and activate your campaign.

Now, your new email leads will automatically be sent to Segment. 🎉


👋 Good-to-Know: When someone submits a Sleeknote campaign, we send an "identify" to Segment.
💭 Note: Segment is compatible with Multistep campaigns.