Every Sleeknote customer has a unique ID that consists of numbers.
In some cases, while integrating with PrestaShop, using iPaper, or implementing your tracking code via Google Tag Manager, you may be asked this unique Customer ID (also known as Account ID 🤓)
Here's where to find your Sleeknote Customer ID:
1. Log in to your Sleeknote Dashboard.
2. Go to your "Profile" page from the left-hand menu.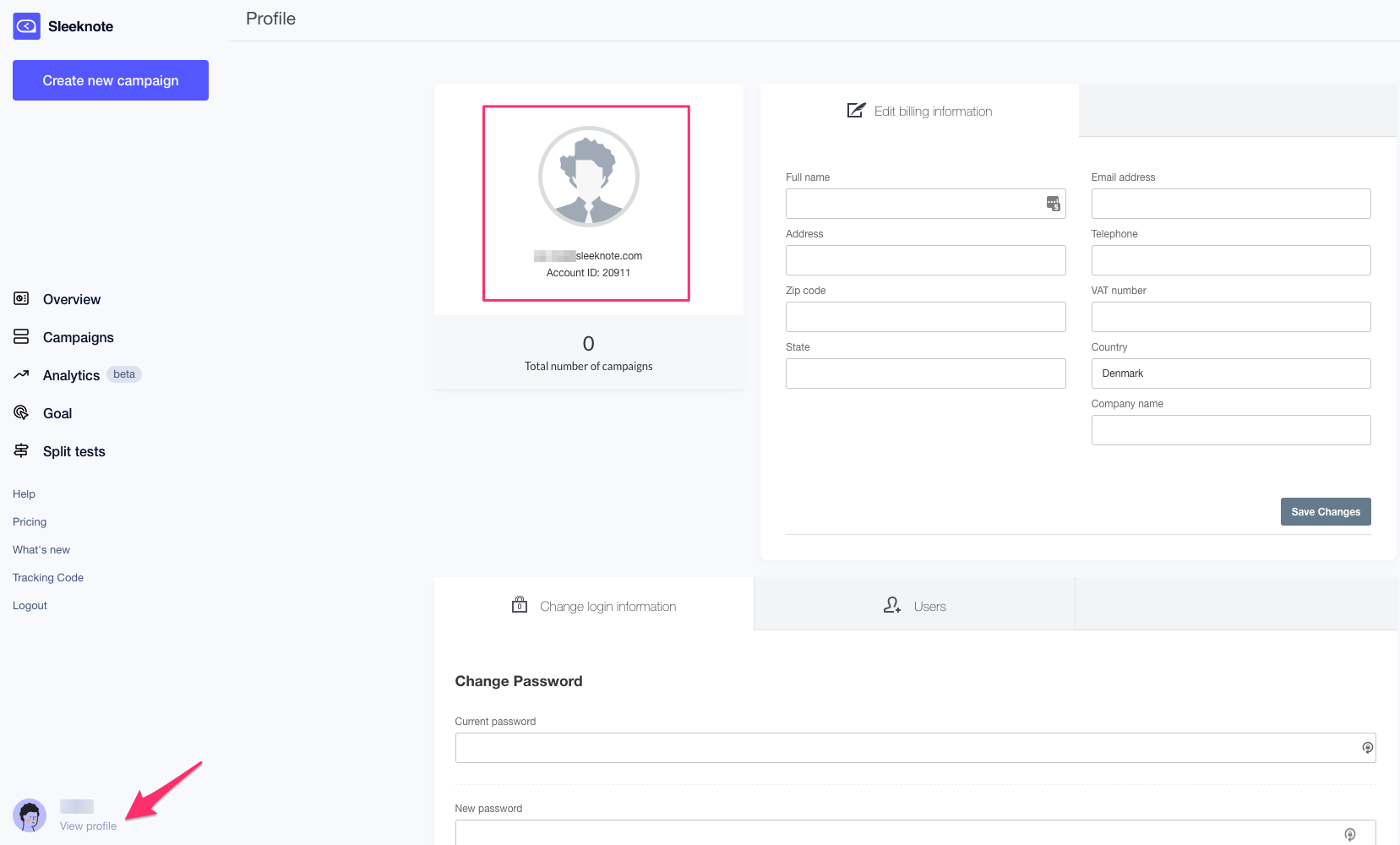 You'll find your ID right below your account email.
🤓 Pro Tip: Your Customer ID is also a part of your tracking code.