What is Coupon Code?
Coupon Code element allows you to provide a coupon code for your visitors. With this element, your visitors can easily copy the code you are providing with one click. This element is incredibly helpful when your visitors are adding the coupon code at checkout.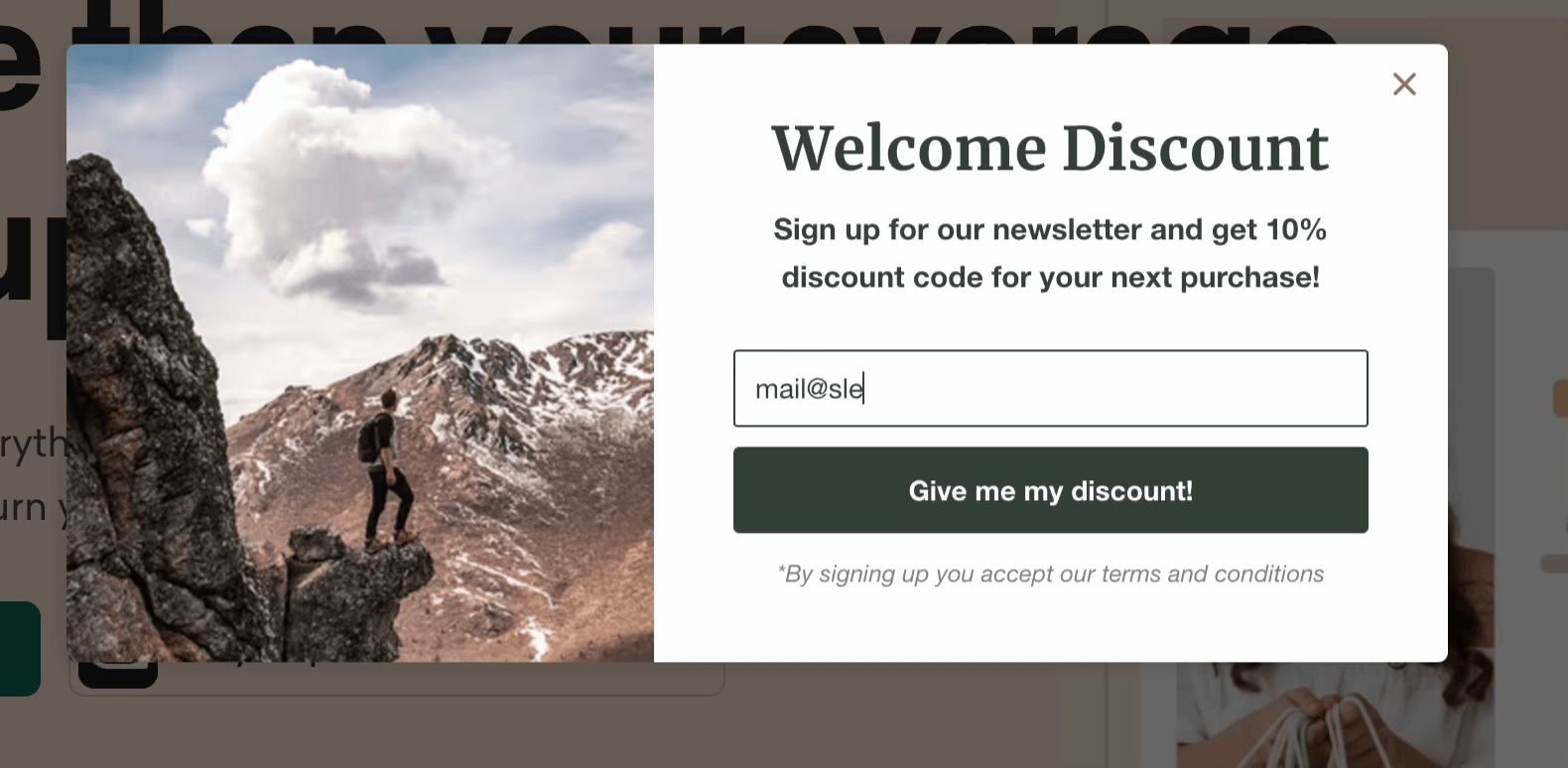 Coupon Code element is compatible with all campaign types and positions. It works perfectly for desktop and, of course, is especially helpful for mobile campaigns. This makes it so much easier for your visitors when they are using the discount code at the checkout. 😉
How to Add Coupon Code to Your Campaign
1. Drag the Coupon Code element from the right side of the menu, and drop it onto your campaign just like any other element on the builder.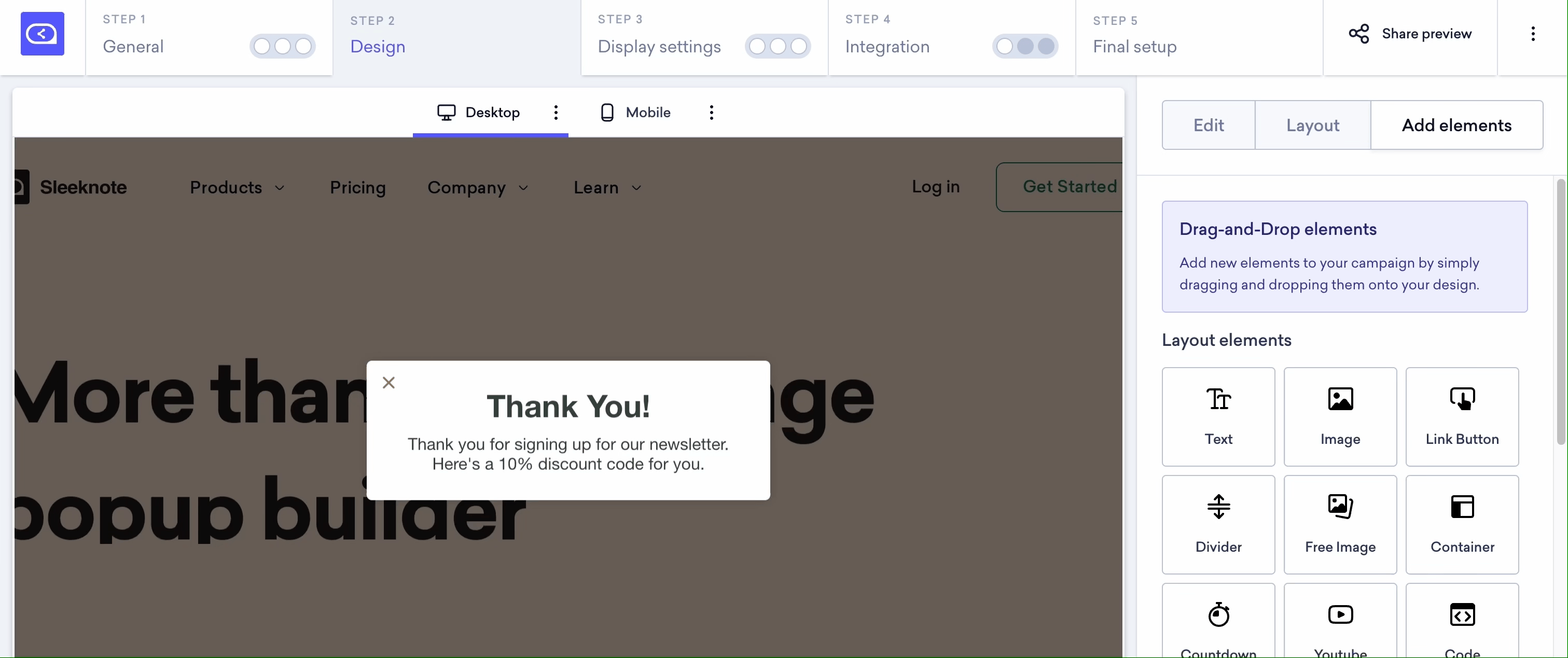 2. Edit your Coupon Code's text on the right side of the builder. You can type letters or numbers.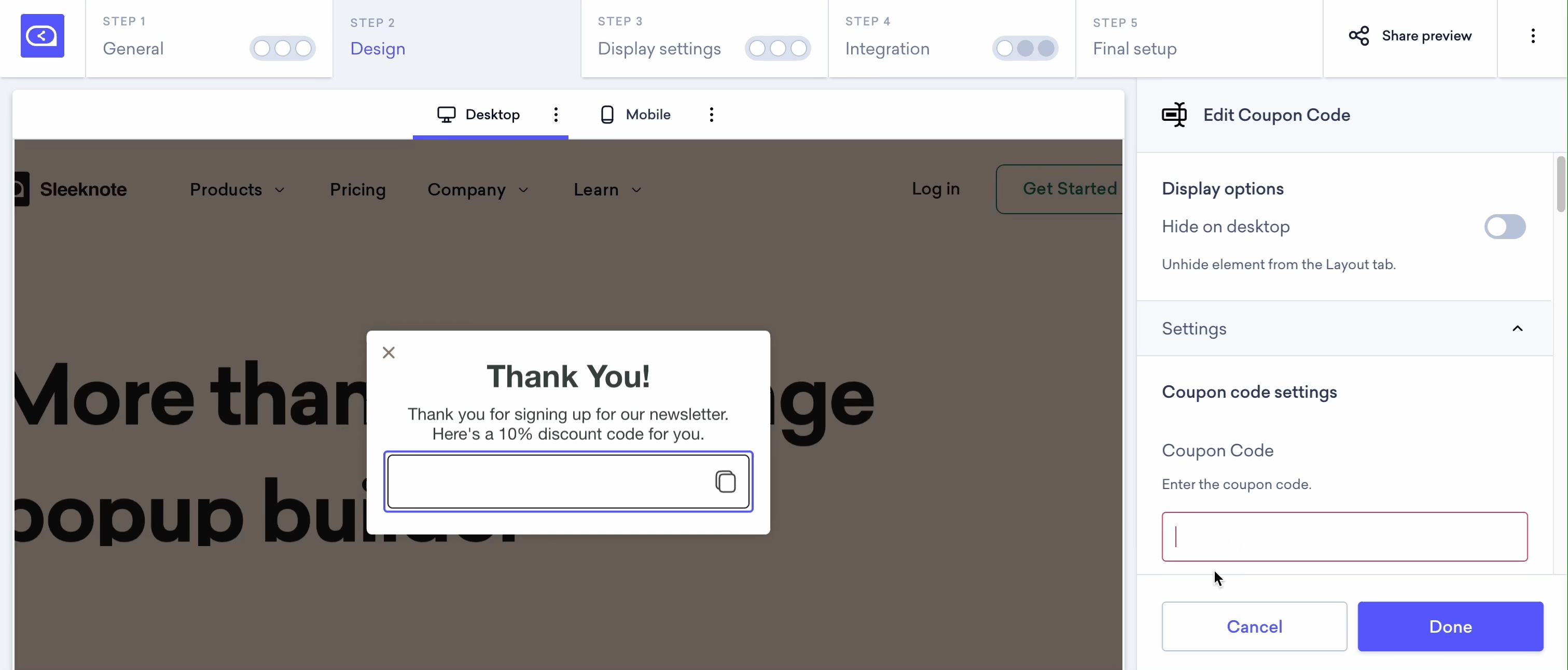 3. You can also change the On Copy Message. It confirms that you have successfully copied the Coupon Code.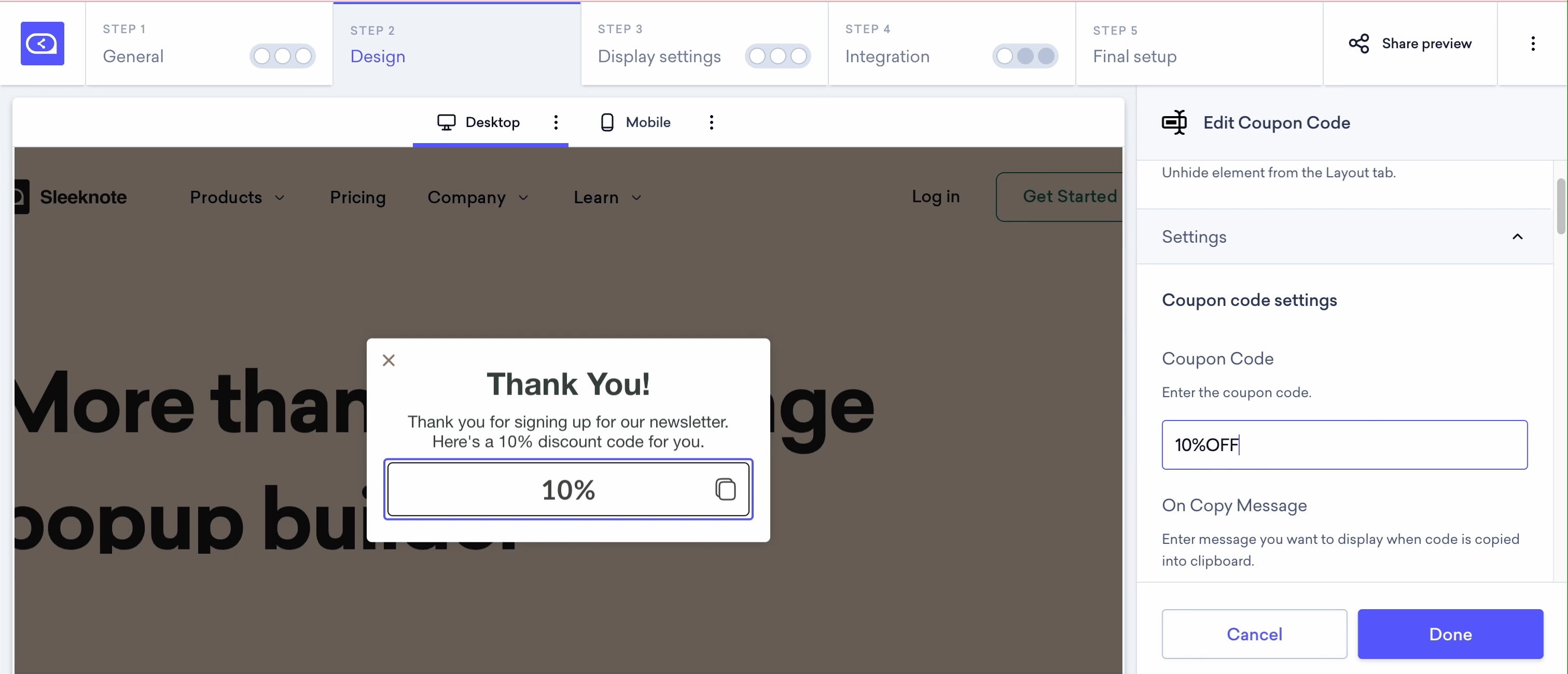 4. After typing in the Coupon Code, you can style the element as you wish. You can change the font, font size, text alignment, color, font weight (bold or normal), line height, letter spacing, and even the background color. You can also add a background image, experiment with border options, and round the corners. There are so many choices!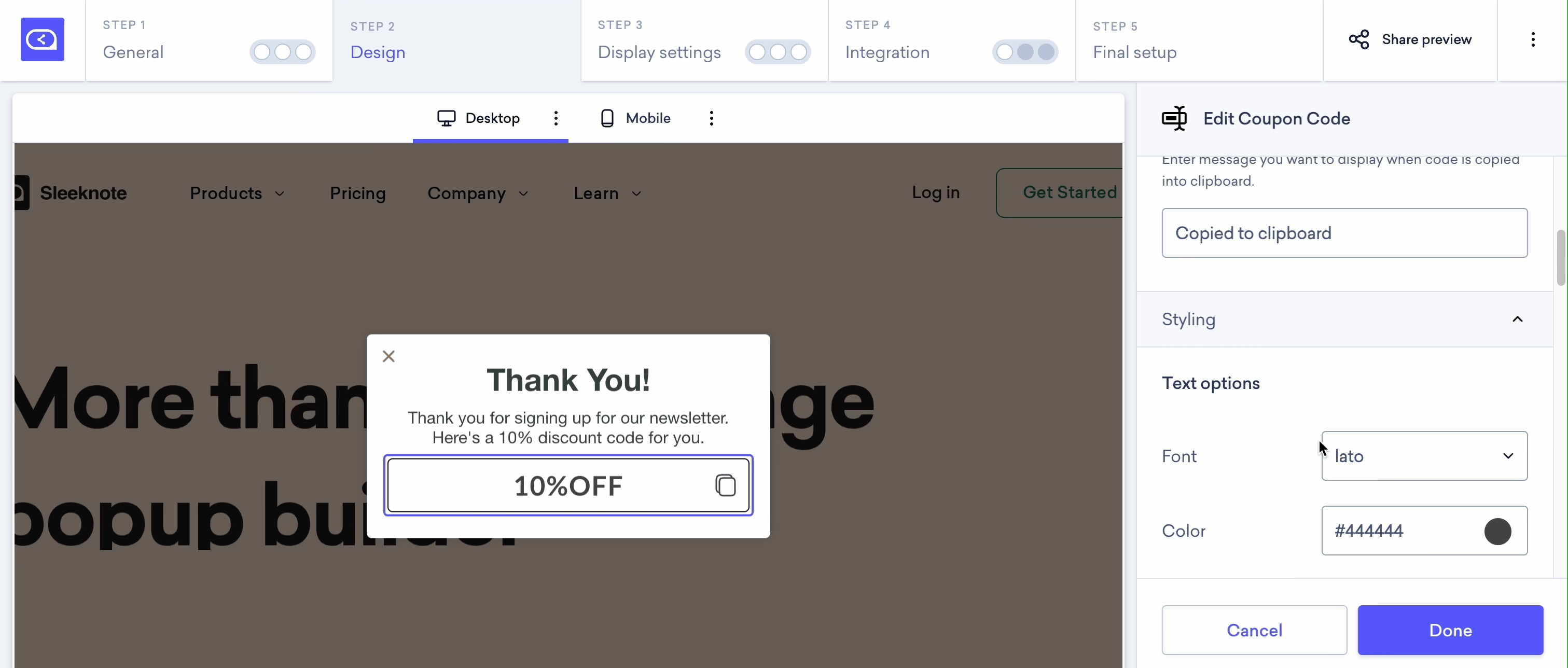 5. The campaign is ready!
Best Coupon Code Practices
Coupon Code is ideal for engaging with your customers while collecting email addresses. With the help of a coupon code, you can gather email addresses and display the discount code on your popup's success step. Visitors don't need to use their browser's anchor either. Pretty great, isn't it?
Typically, the Coupon Code is a useful element if you are running special sales, Black Friday deals, Easter discounts, or offering special discounts for your store's birthday, and so on.