With our phone input field, you can collect phone numbers in the correct format and pass them on to your email marketing system.
You can find the phone input field under the "Add Elements" menu in the Campaign Builder, and drag it onto your campaign: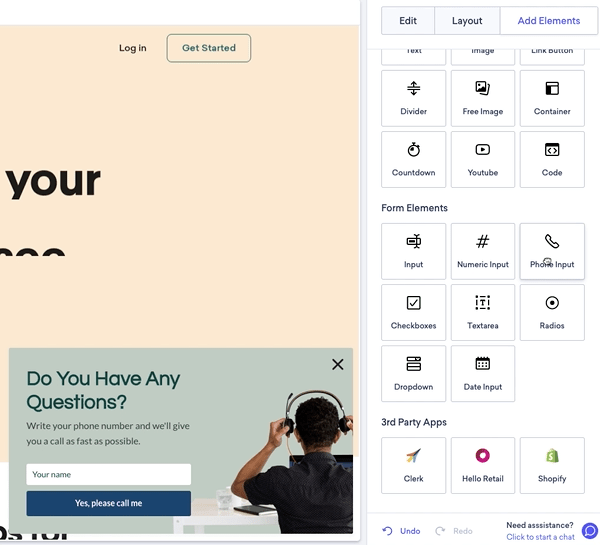 You can also make your phone field required for visitors to fill out: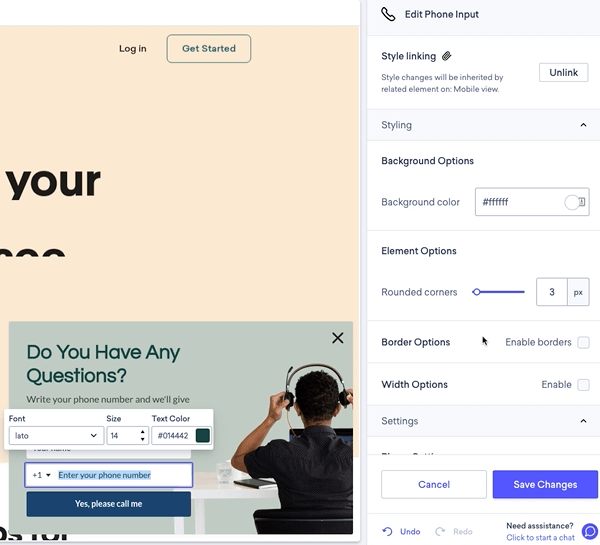 📱 Note: Klaviyo supports leads with a phone number even if they don't have an email address. If you're using Klaviyo, you can create a "Connect With Visitors" campaign that only has a phone input field and send your leads to Klaviyo for SMS contact.
👩‍🍳 Need inspiration for collecting phone numbers on your site? Check out this step-by-step recipe to learn how you can collect more phone numbers for SMS marketing.