Your Sleeknote subscription includes four different campaign types you can choose from, depending on your goals.

Once you log in to your Sleeknote account, enter your domain, and name your campaign, we'll ask you to choose one of the campaign types below:
Collect Email Addresses
Increase Product Sales
Guide Your Visitors
Connect With Visitors

Let's look at what this means for you and how you can use each campaign type.
Collect Email Addresses
The main purpose of this campaign type is, unsurprisingly, to collect new email signups on your site. This type of campaign is ideal for converting visitors into subscribers with a discount code, a giveaway, a lead magnet, or a newsletter.
Although you can freely add and remove input fields to your campaigns, the email field is required in all Collect Email Addresses campaigns, and cannot be deleted.
💡 Pro Tip: Our data tells us that campaigns with 1-2 input fields convert the best. If you want to collect more lead data without hurting your conversion rates, consider using a Multistep campaign.

When you use this type of campaign, you can set up a direct integration with your email service provider (ESP) so we can automatically send your new signups there.

Not using an ESP? Then, you can download your new leads as a CSV file.

Need inspiration? Check out these resources that might help you:
Increase Product Sales
The primary purpose of this campaign type is to increase your revenue by announcing sales and offers, promoting products (such as bestsellers or new arrivals,) and—everyone's favorite—reducing cart abandonment.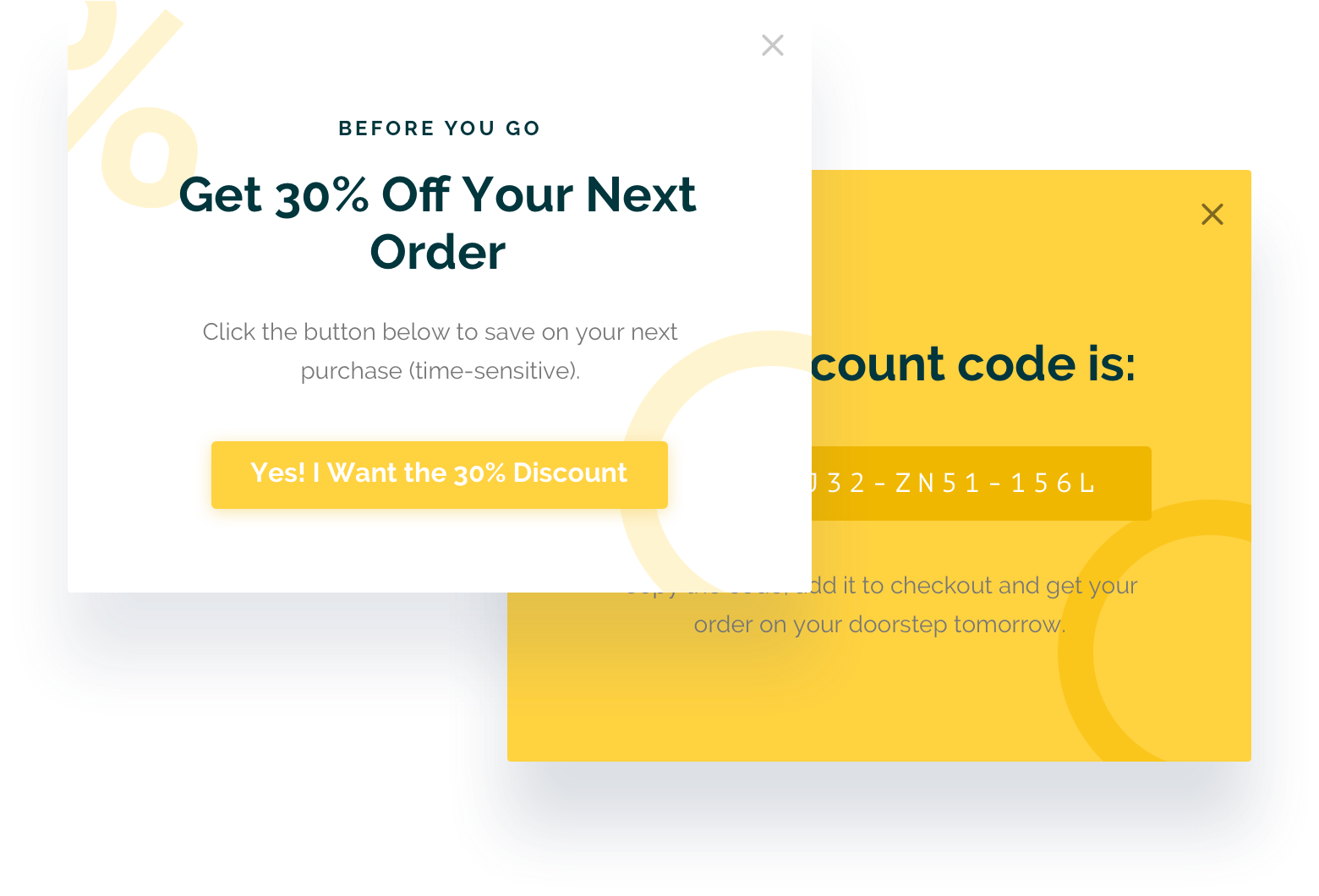 Need some ideas? Check out these resources:
Guide Your Visitors
Online shopping is all about personalization these days. This campaign type helps you create a personalized shopping experience for your visitors by guiding them in the right direction around your store.

With a Guide Your Visitors campaign, you can help visitors find the product they're looking for with product or size guides, inform them about your return policy or delivery options, and nudge them to make better buying decisions.
Need more examples? Check out these resources:
Connect With Visitors
This campaign type invites visitors to get in touch with you, schedule a demo, or ask for a custom quote, and helps you collect valuable customer feedback.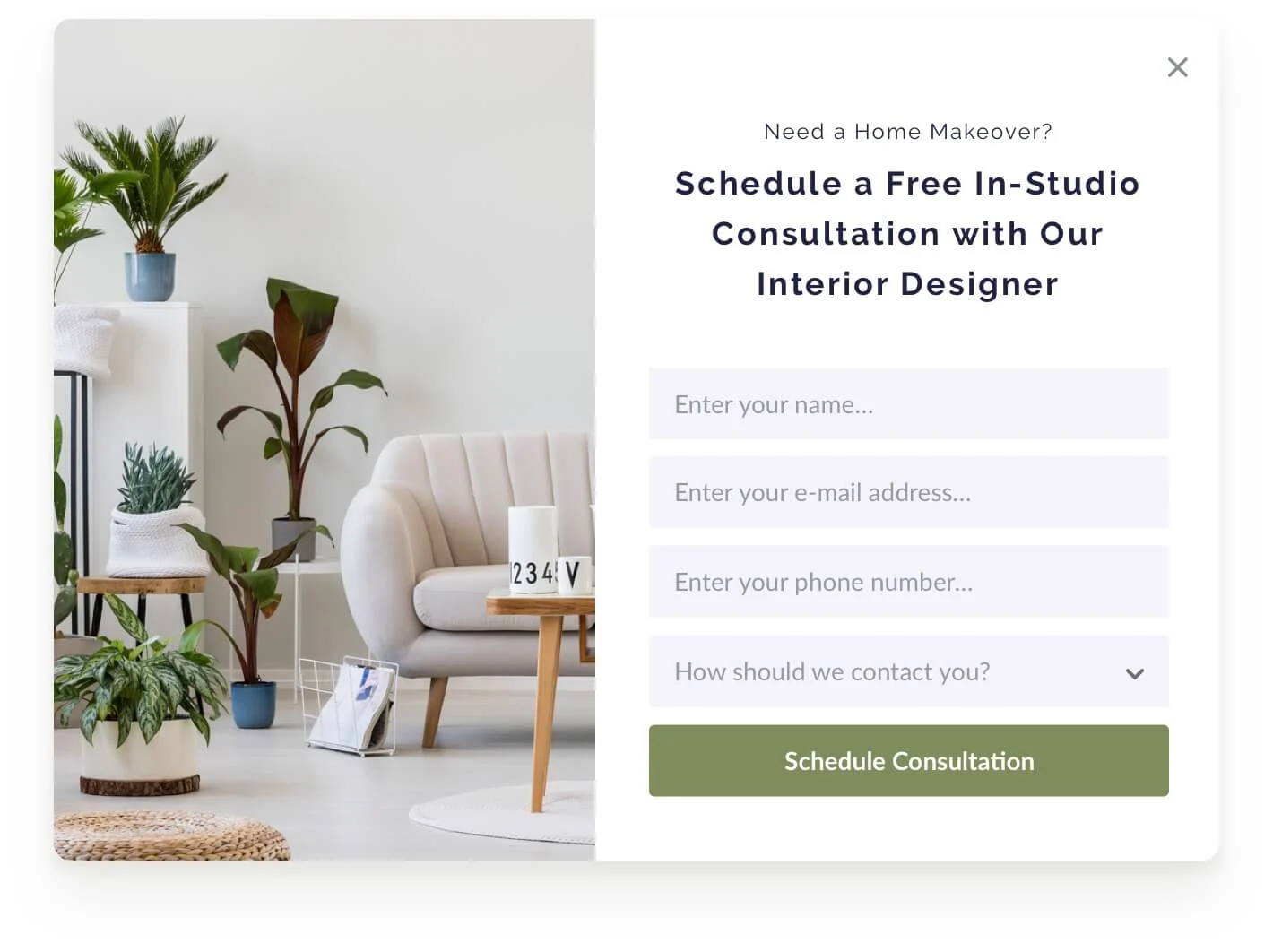 Since this campaign type often needs quick action (calling leads with a custom offer, replying to support inquiries, and so on) we recommend you enable your email notifications. This way, you'll get notified whenever a new lead fills out your form.

If you're expecting a large number of inquiries or collecting leads that you need to transfer to a different team, you can easily set up a direct Zapier integration, a custom integration, or use basic authentication.

If you don't want to use the options above, you can easily download your new form submissions as a CSV file.

Need ideas? Check out these resources:
👨‍🍳 If you're not sure where to start, visit Sleeknote Recipes, where you can find step-by-step solutions to common problems, such as reducing cart abandonment, increasing average order value, and much more.